Strong emphasis on "today"! The Coronavirus Pandemic has impacted the real estate market in more ways than one here in North Carolina.
2020 showings in North Carolina were tracking steadily along the same path as 2019 showings. Then on 11 March, showings took a nose dive and today, 5 April, showings are down 74% since 11 March.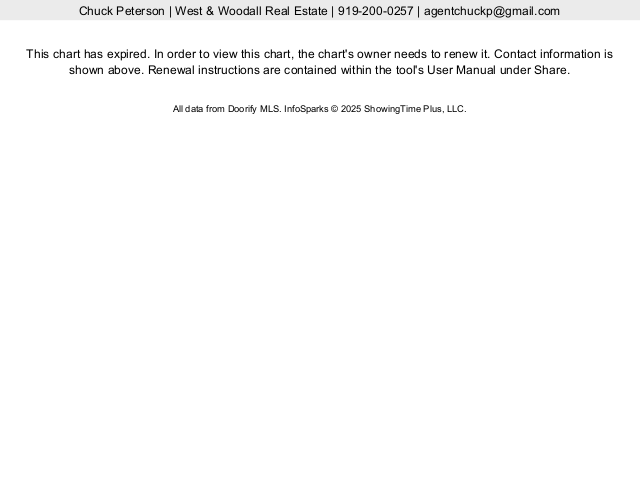 According to Durham's Stay At Home Order (click here), real estate services are considered non-essential – aside from appraisal and title services. In-person showings and open houses are prohibited. Other surrounding counties may be allowing in-person showings but Durham appears to be more restrictive.
Nevertheless, real estate transactions are still taking place. Upon entering my office this morning and checking the activity that occurred over the last day, I see 36 new listings came on the market and 24 homes sold. In full disclosure, this is activity that had occurred in Durham County as well as these counties: Alamance, Orange, Person, Granville, Wake, and Chatham.
For sellers that are putting their house on the market today and receiving / accepting offers, are they getting market value? Market value is an opinion of a home's value partly defined by its exposure to a competitive market for a reasonable time prior to sale.
Since the number of showings are down so significantly, how competitive is the buying market when, in some cases, buyers cannot take in-person tours of homes and instead, must rely on videos and agent walkthroughs. Undoubtedly, most buyers would not put an offer on a home unless they were able to see it in-person. Less showings and fewer offers makes for a much less competitive market. Therefore, it can be argued that less competition means lower prices.
Many sellers are waiting until the market returns to some form of normality. On the other hand, sellers that are entering the market today are the highly motivated sellers – those that may HAVE to sell their home. That pressure alone may force that seller to take the first offer or any offer for that matter, further reducing the likelihood of receiving market value as the home may not have been on the market for a reasonable time prior to the sale.
Bottom Line
If you are one of those sellers that HAVE to sell their home during this pandemic, one way to ensure you'll receive market value for your home is to hire an agent that will conduct an in-depth comparative market analysis and explain the numbers to you.
Photo credit: amycgx on VisualHunt / CC BY-NC