First of all, where do we draw the line when talking about luxury homes in Durham County, NC? More specifically, where does it start? Currently, The Institute For Luxury Home Marketing defines the bottom-line luxury home threshold for the Raleigh / Durham Area at $539,000.
For our purposes though, let's limit our discussion to Durham County, specifically. So, what I've done is take the top 10% of homes sold YTD in Durham County, sorted by sales price to come up with my own bottom-line luxury threshold of $500,000. Now, if one of you wishes to check my numbers, the true bottom line number is $450,000 but I just can't see myself calling a $450K home "luxury" and for that reason, I've rounded up to $500,000. I'm sure some of you will even say that $500K is also NOT luxury and you'd have a decent argument there as well.
How many luxury buyers are we talking about? The following graph depicts the number of homes that have SOLD within certain price ranges YTD: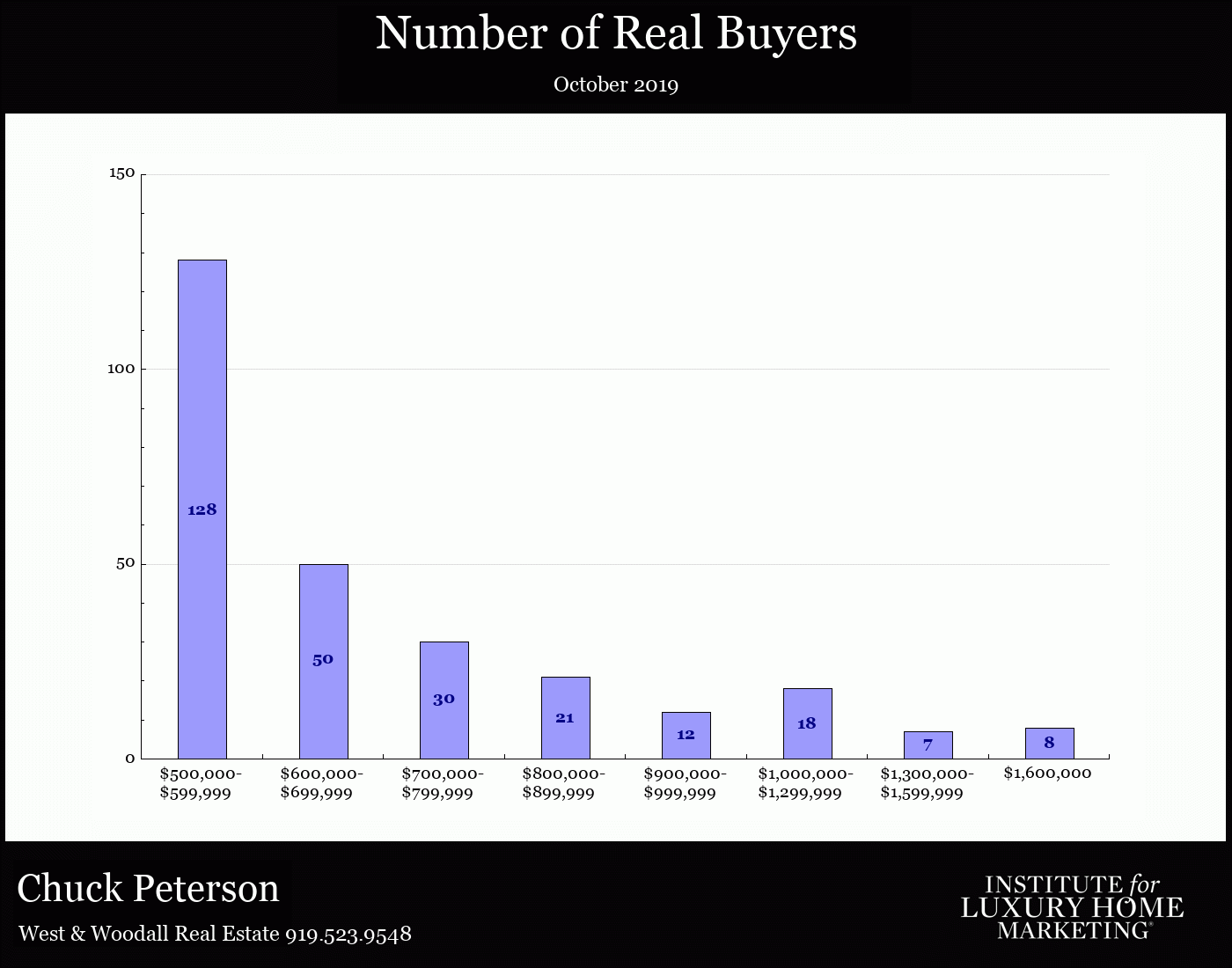 And how many luxury homes are currently available for sale in Durham County: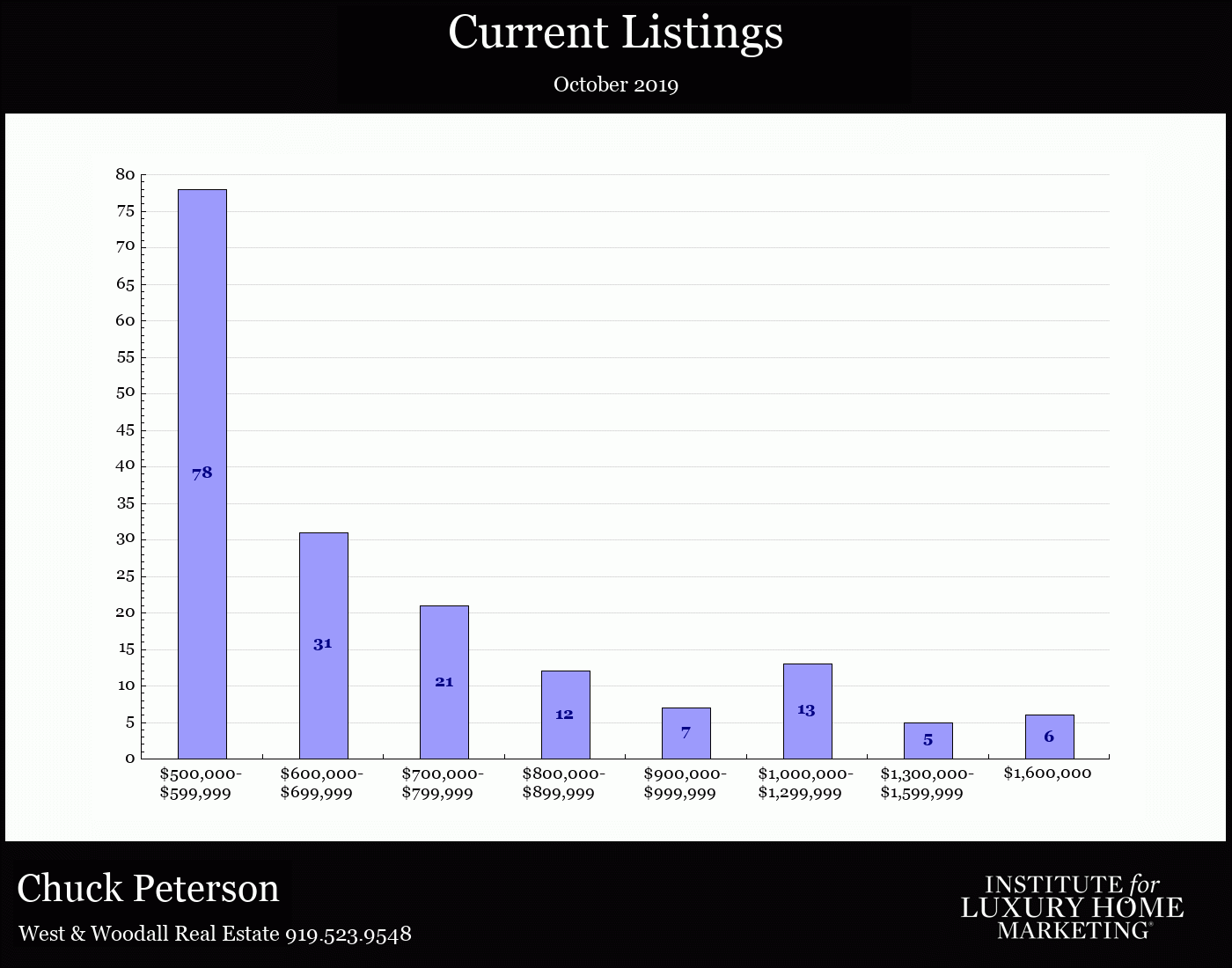 And lastly, how long do these luxury home typically stay on the market?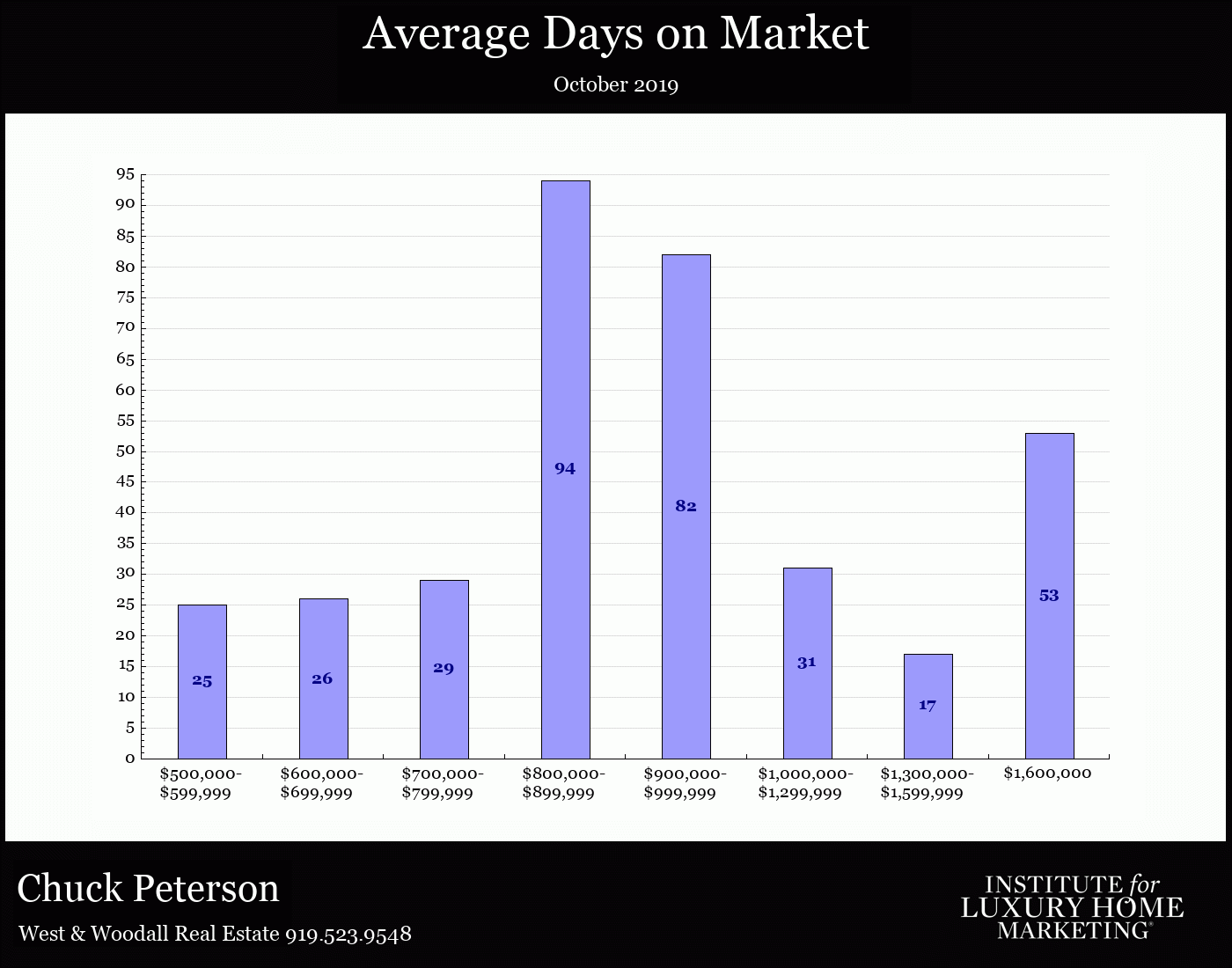 Durham County luxury homes tend to stay on the market for less than 100 days on average? That's strong considering the average days on market for the entire MLS is 31 days.
If you have any questions regarding the data or if you're interested in selling or buying a luxury home, give me a call. I'd welcome the opportunity to help out.